News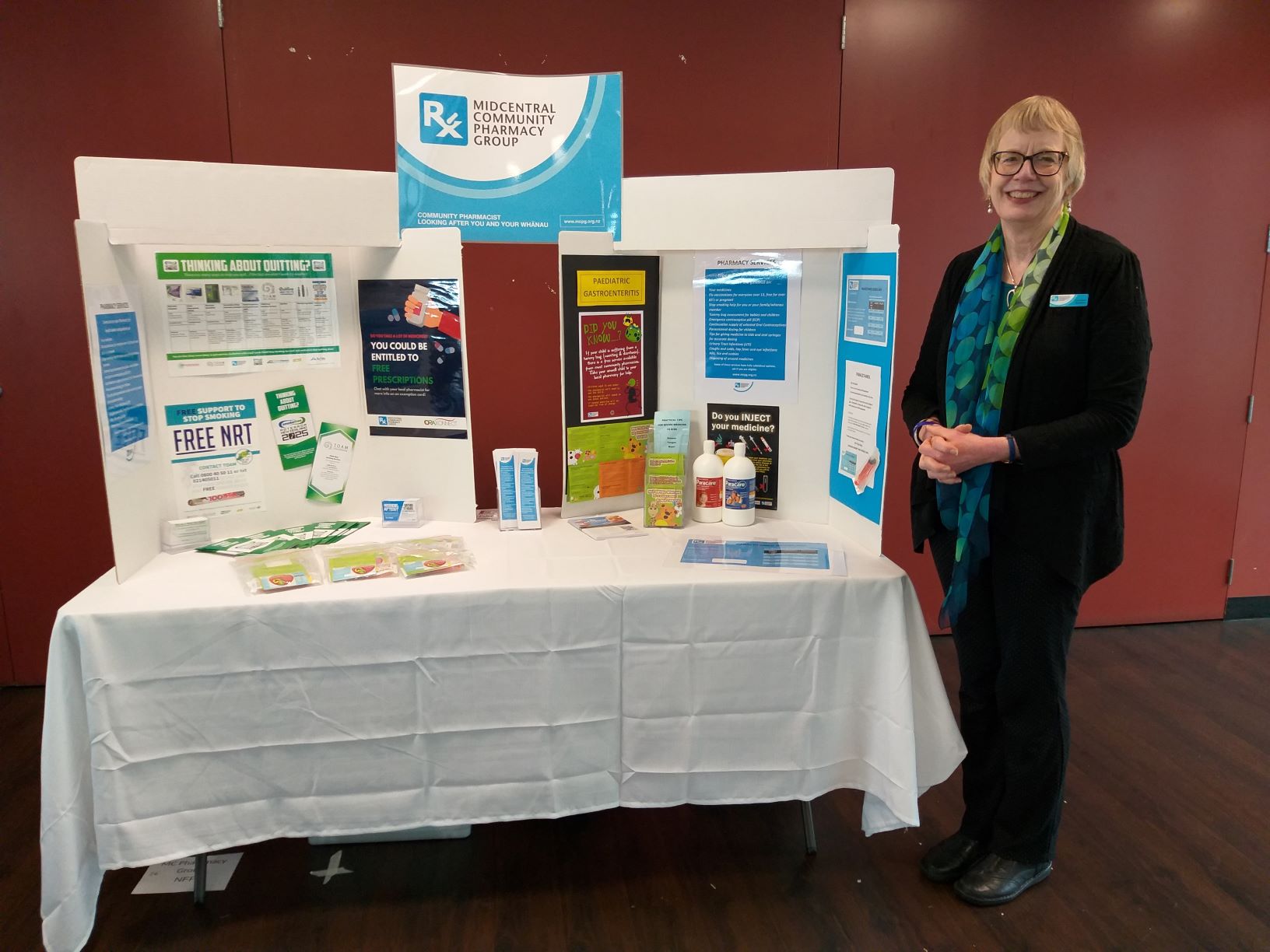 Sunday 20th October saw Clare Hynd PPF and Carol Bateman Executive Officer all set up at the Manawatu Racecourse for the Parent and Child Expo. 
Our purpose was to promote what the Community Pharmacist offers by handing out bookmarks with services listed, Paracetamol Guideline fridge magnets, syringes and a pamphlet of giving medicine to kids.  We also included a Paediatric Gastroenteritis sticker to open discussion on awareness of the services' availability.  It confirmed for us, that few people are aware that they can get their child assessed at their pharmacy - so this is a work in progress.
---
MCPG Board
The MCPG Annual General Meeting was held Monday 1st July 2019, we welcome the following members who were elected to the board: 


James Carroll                       Chair
John Morrison                     Treasurer
Alistair Whyte
Aron Huang
Harsha Patel
Lynne Vautier
---
CONGRATULATIONS
Our congratulations go to Clare Hynd who was presented with a PSNZ Fellowship award at the Society's Gala Awards dinner as part of the two-day conference "Towards Integrated Health" over the weekend.
The panel commented on Clare's outstanding and significant contribution to pharmacy by "working with senior District Health Board personnel to facilitate the development of new pharmacy services in the Mid Central area, and always being supportive and encouraging of young pharmacists working as a mentor to extend their knowledge and abilities."
This is well earned recognition following the many years devotion to pharmacy matters.
---